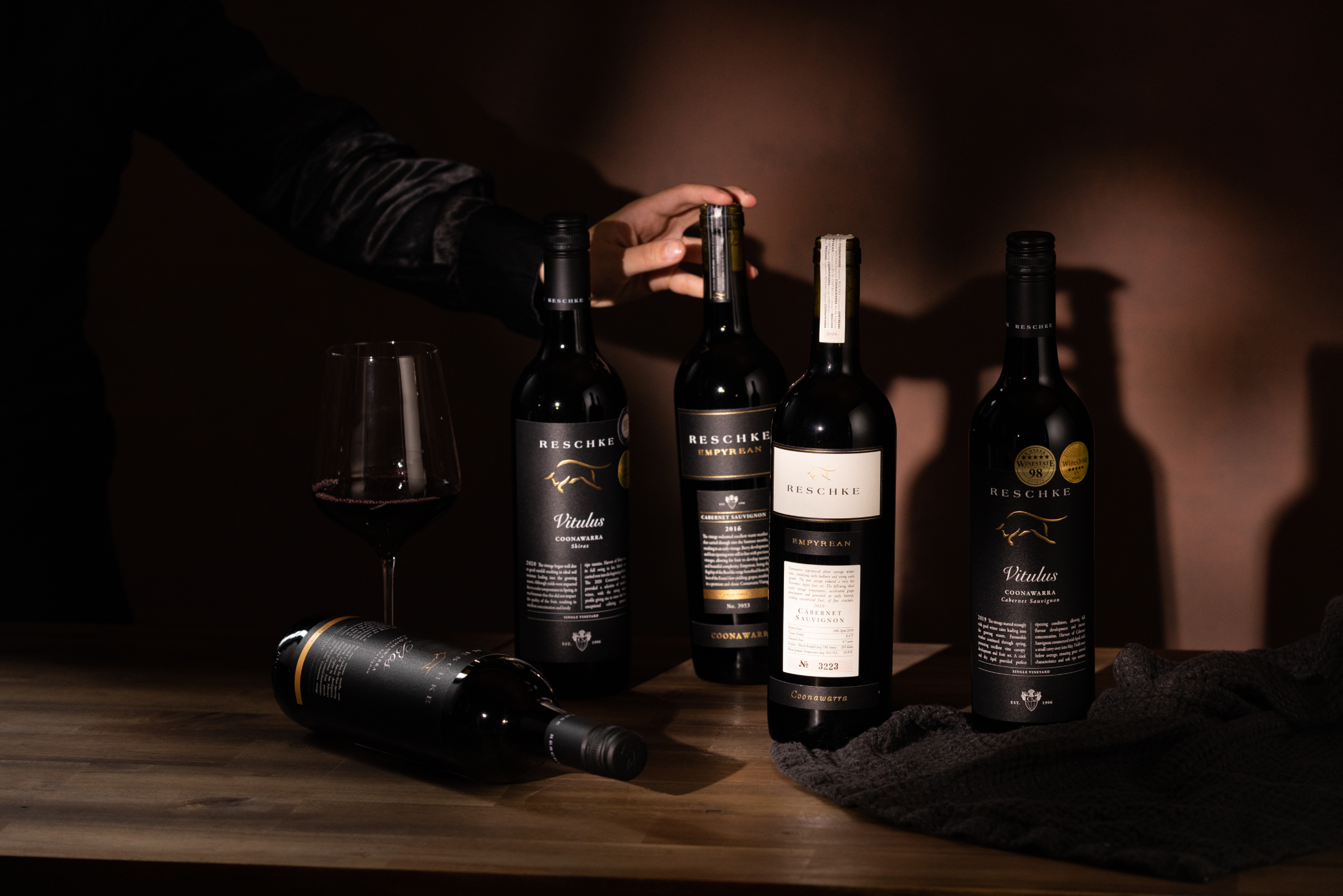 A Cattle Grazing Heritage
Reschke's close relationship with Coonawarra began in 1906 with the establishment of a prime Hereford stud in the heart of the region. This cattle grazing heritage is reflected in the Reschke bull logo, and the names of the premium Reschke wines: Bos, Vitulus, Bull Trader.
Exceptional Coonawarra Grapes
Burke Reschke, the fourth generation to work the land in Coonawarra, started developing vineyards and growing grapes for other wineries on the Reschke estate in 1989. The resulting fruit was so exceptional it was coveted by many wineries and used in some of Australia's iconic wines.